U.S. PARMA Spring Kickoff Tournament
U.S. PARMA Spring Kickoff Tournament
1 Day Tournament - 3 Games Guaranteed
08-98 Boys & Girls Teams
Dates & Age Groups
- Sunday 3/12/17 - 03, 04 Boys and Girls Teams
- Sunday 3/19/17 - 02, 01, 00, 99/98 Boys Teams - College Showcase
- Sunday 3/26/17 - 02, 01, 00, 99/98 Girls Teams - College Showcase
- Saturday 4/15/17 - 05, 06 (9v9) and 07, 08 (7v7) Boys and Girls Teams (Small Sided)
Games: Each team will play 3-50 minute games.
Referees: 3-man system for every game.
Fields: 2 turf fields (full sided). 4 turf fields (small sided).
Location: Wardlaw Hartridge School. 1295 Inman Avenue, Edison NJ. Same location for all games.
Fee: $500 per team.
Note: Spots are limited.
Registration & Tournament Information: U.S. PARMA Spring Kickoff Tournament
Congrats to our 05G & 03G Teams
Congrats to our 05G & 03G Teams. Howell Cup Tournament Champions.
Congratulations 05B Team
Congrats to our 05B team for finishing the fall season with a solid 6-1-1 EDP league record. Well done boys.
Congratulations 05G Team
Congratulations to our newly formed 05G team. First tournament of season. Parsippany Pride Tournament Finalist.
2016 College ID Camp
Special thanks to the coaches from Monmouth University, Kean University, NJCU, and St. Peter's University for working with the players.
The Wielgus Family and the Michael J. Wielgus II Foundation Award Scholarship
The Wielgus Family and the Michael J. Wielgus II Foundation are honored to award a scholarship to a U.S. PARMA player, who is graduating in the 2016 class. As many of you know, Michael lost his courageous battle and left us much too soon. Our lives will never be the same. As we struggle with living our lives without him, we search for ways to keep his memory alive. We thought about what meant the most to him and how he would want to be remembered.

The U.S. PARMA family was something that Michael treasured greatly. Honoring him with this scholarship is something our family is proud of. This year's recipient of the MJW II scholarship is Erica Balsamo of the U18 Girls Tempesta Team. Erica is respected on the soccer field and in the classroom. She has shown outstanding leadership qualities. Her teammates and coaches respect her abilities and are appreciative of the example that she sets for others. Congratulations to Erica and the entire 2016 graduating class from U.S. PARMA. We HOPE you continue to strive for all your dreams and make a difference in the world.

Find COURAGE to become who you want to be.
Let your FAITH be bigger than any of your fears.


Hope ~ Faith ~Courage
The Wielgus Family
~Live Like Mike~
Hope~Faith~Courage
My Son .... My Hero
Angel Wings Granted 3/28/13
~ Live Like Mike ~
Congrats to our girls teams on a successful Neptune Tournament weekend (6/25-26).
U18G Tempesta - Champions
U15G Vespe - Finalist
U14G Attaccanti (Summer Team) - Finalist
U12G Stelle (Summer Team) - Semi-Finalist (photo not available)
Alumni Game 2016
Great to see many Alumni Players, Semi-Professional and Youth. Thanks for coming out. Lots of fun.
Looking forward to next year!
Congratulations to the PARMA Class of 2016
U18 Girls Tempesta and U18 Boys Forza. Good luck in your next academic journey and collegiate careers.
Class of 2016
Julia Madsen - North Carolina State University
Reilly Mullin - Scranton University
Heidi Paulson - Rutgers Newark
Maggie Wysocki - Delaware University
Amanda Poulakowski - Maryland University
Christina Grzybowski - Seton Hall University
Erica Balsamo - Seton Hall University
Allyson Graves - St. Andrews Scotland
Lauren Yates - Brandeis University
Ciara Varley - Marist College
Racquel Chong - Caldwell University
Gabrielle da Silva - Caldwell University
Alyssa Corea - Monmouth University
Taylor Machuga - Penn State University
Cassandra O' Connor - Sacred Heart University
Stephanie Spada - Rhode Island University
Kyle Veltre - Delaware University
Colm Sullivan - Seton Hall University
Nick Delmauro - Loyola University
Cody Lynes - Maryland University
Brian Eng - Stevens Institute of Technology
Andreas Zambas - TCNJ
Thomas Roberts - John Jay College of Criminal Justice
Anthony Tirri - Caldwell University
Sean Gallagher - Syracuse University
Evan Rahimi - TCNJ
Ewan Shackley - Stockton University
Joseph Shackley - Stockton University
Moussa Diouf - Penn State University
THANK YOU
Thank you everyone for the tremendous support and for honoring our beloved Captain Mike at last nights Sky Blue FC game. Congrats to Sky Blue FC and our friend Caroline Stanley on the victory and shutout over Boston.
Tournament Success!
Congratulations to the following teams for an excellent showing in the 2016 Monroe Twp. Tournament.

* U12G Stelle - Finalist
* U13G Pantera - Finalist
* U14G Attaccanti - Finalist
* U11B Tigre - Champions
* U12B Atletico - Champions

SPECIAL THANKS TO SKY BLUE FC CAROLINE STANLEY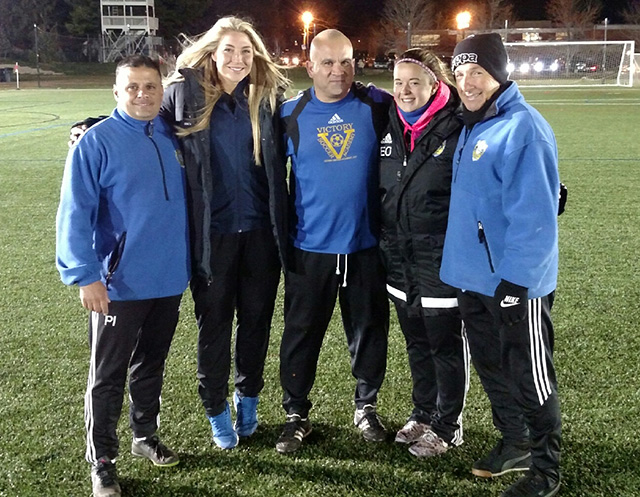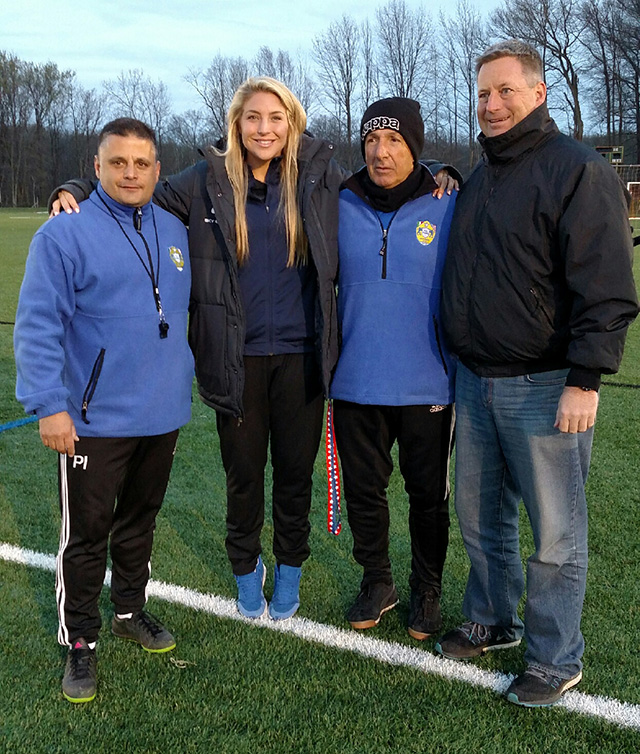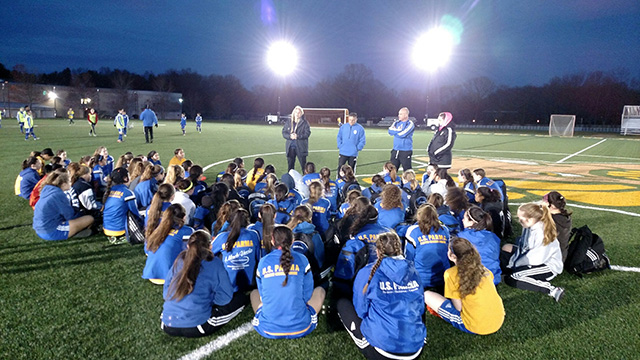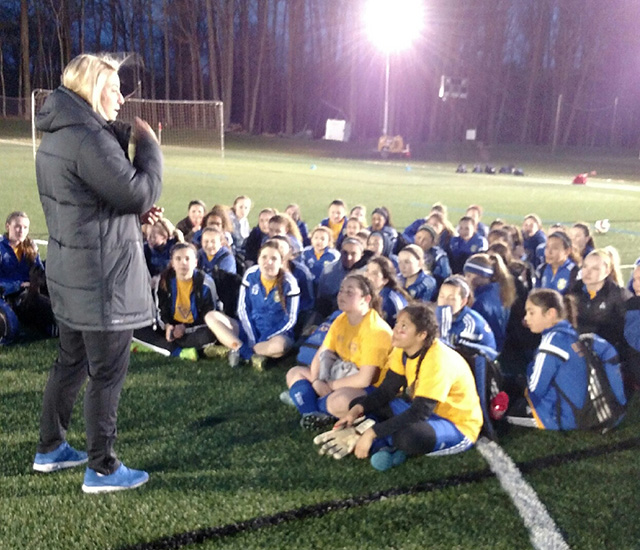 Special thanks to Sky Blue FC Caroline Stanley for attending our practice and spending time with our players. Greatly appreciate your insight and sharing your experience with our girls. You are welcome to visit anytime. Looking forward to supporting you and Sky Blue FC. Good luck in the upcoming season.