Congratulations to the PARMA Class of 2016
U18 Girls Tempesta and U18 Boys Forza. Good luck in your next academic journey and collegiate careers.
Class of 2016
Julia Madsen - North Carolina State University
Reilly Mullin - Scranton University
Heidi Paulson - Rutgers Newark
Maggie Wysocki - Delaware University
Amanda Poulakowski - Maryland University
Christina Grzybowski - Seton Hall University
Erica Balsamo - Seton Hall University
Allyson Graves - St. Andrews Scotland
Lauren Yates - Brandeis University
Ciara Varley - Marist College
Raquel Thompson - Caldwell University
Gabrielle da Silva - Caldwell University
Alyssa Corea - Monmouth University
Taylor Machuga - Penn State University
Cassandra O' Connor - Sacred Heart University
Stephanie Spada - Rhode Island University
Kyle Veltre - Delaware University
Colm Sullivan - Seton Hall University
Nick Delmauro - Loyola University
Cody Lynes - Maryland University
Brian Eng - Stevens Institute of Technology
Andreas Zambas - TCNJ
Thomas Roberts - John Jay College of Criminal Justice
Anthony Tirri - Caldwell University
Sean Gallagher - Syracuse University
Evan Rahimi - TCNJ
Ewan Shackley - Stockton University
Joseph Shackley - Stockton University
Moussa Diouf - Penn State University
THANK YOU
Thank you everyone for the tremendous support and for honoring our beloved Captain Mike at last nights Sky Blue FC game. Congrats to Sky Blue FC and our friend Caroline Stanley on the victory and shutout over Boston.
Tournament Success!
Congratulations to the following teams for an excellent showing in the 2016 Monroe Twp. Tournament.

* U12G Stelle - Finalist
* U13G Pantera - Finalist
* U14G Attaccanti - Finalist
* U11B Tigre - Champions
* U12B Atletico - Champions

SPECIAL THANKS TO SKY BLUE FC CAROLINE STANLEY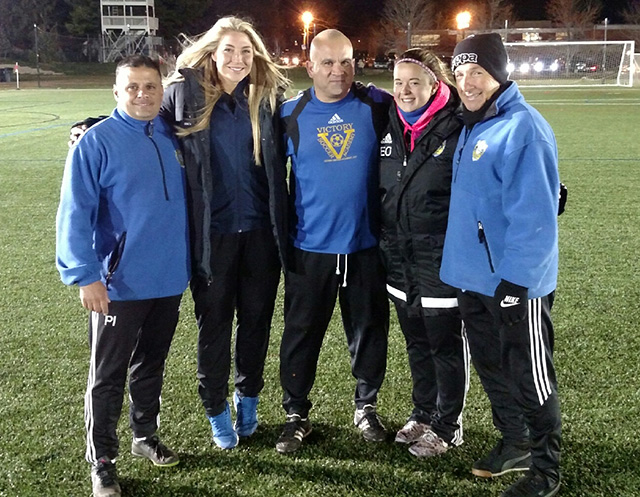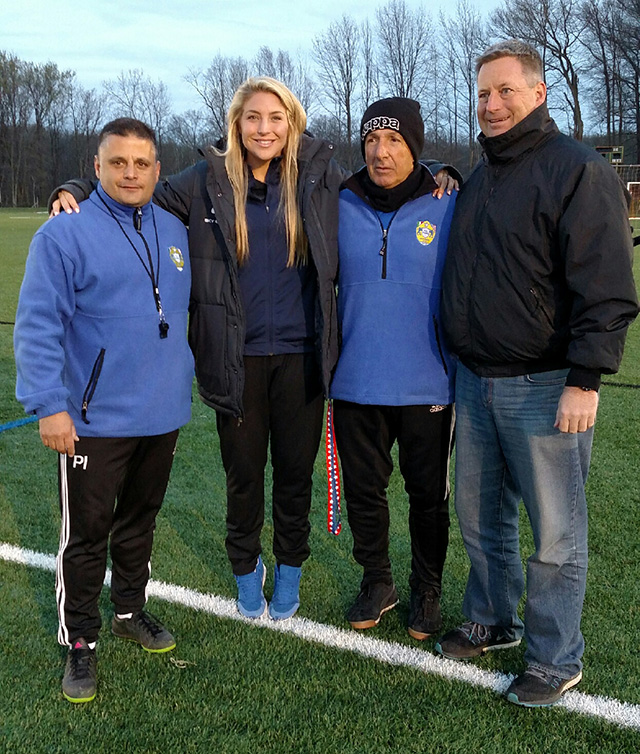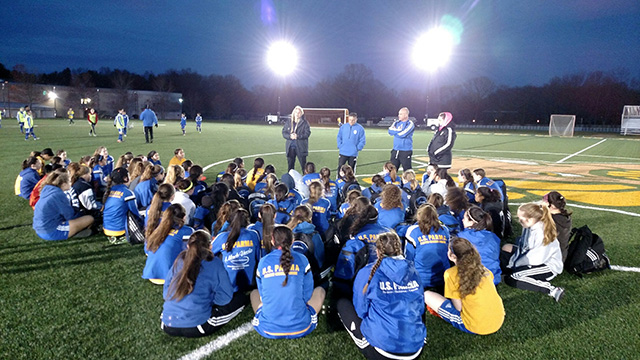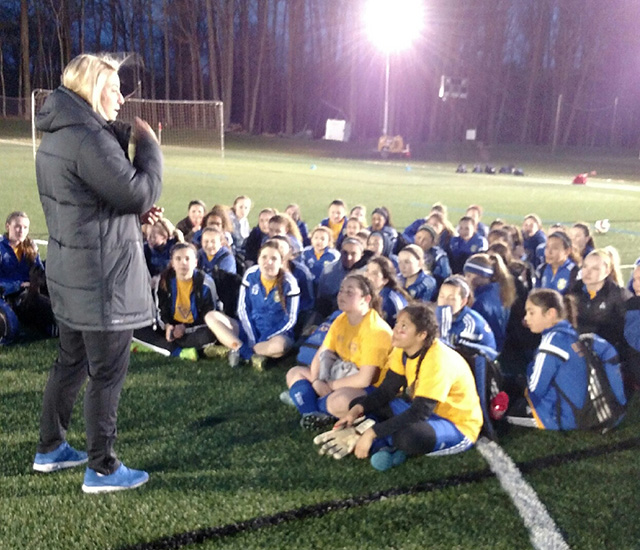 Special thanks to Sky Blue FC Caroline Stanley for attending our practice and spending time with our players. Greatly appreciate your insight and sharing your experience with our girls. You are welcome to visit anytime. Looking forward to supporting you and Sky Blue FC. Good luck in the upcoming season.
CONGRATULATIONS
Congratulations to our U15 Bandito Boys Team for winning the U.S. PARMA Spring Kickoff Tournament.
CONGRATULATIONS
Congratulations to our U18 Tempesta, U17 Leonesse, U16 Aventura Girls Teams for winning the U.S. PARMA Spring Kickoff Tournament.
Congrats to our U23 Women's Prima Team, New Jersey State Cup Champions.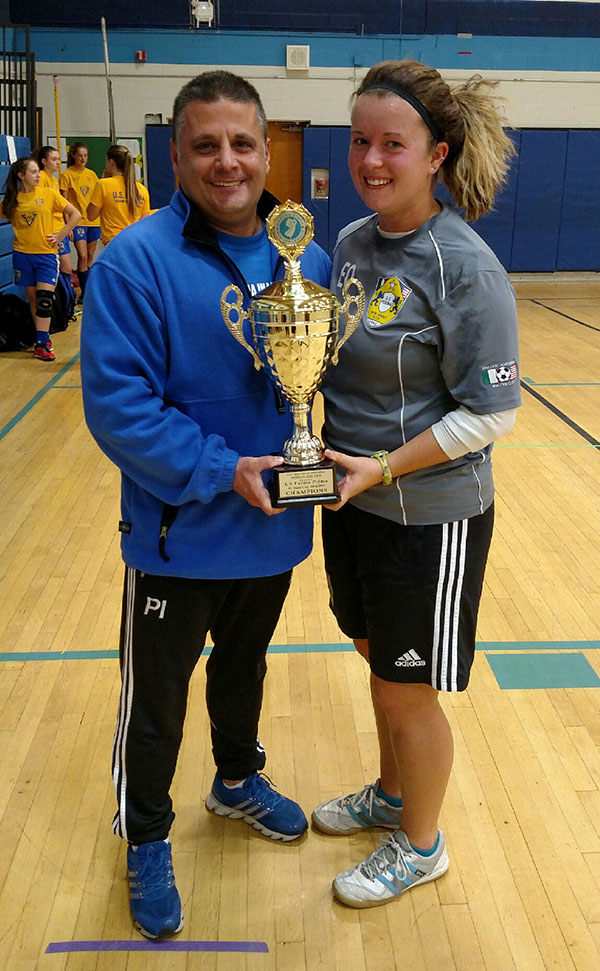 Congrats U12G Stelle and U14G Attaccanti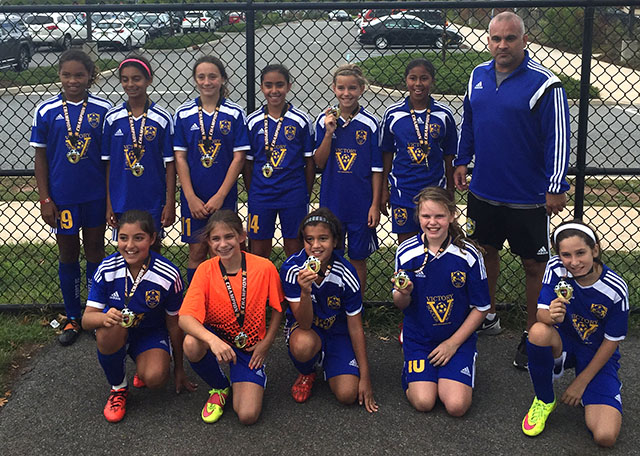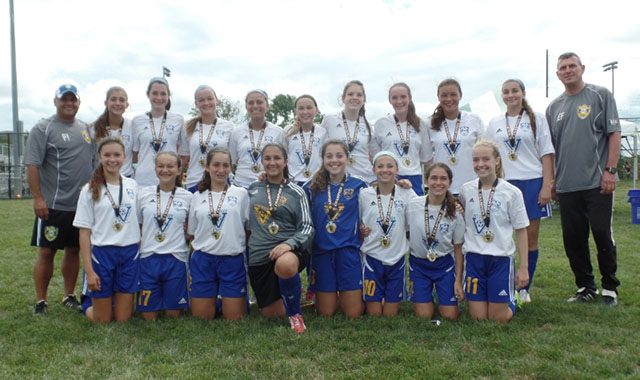 Congrats to our U12G Stelle Team and U14G Attaccanti Team for winning the BSA Tournament.
Congratulations U14G Attaccanti Team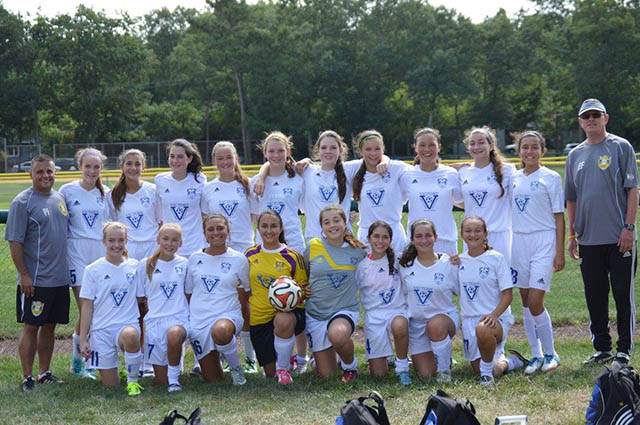 Congrats to our U14G Attaccanti Team for opening the 2015-2016 season by capturing (Champions) the Lacey Township Labor Day Tournament.
U.S. PARMA 2015 COLLEGE I.D. CAMP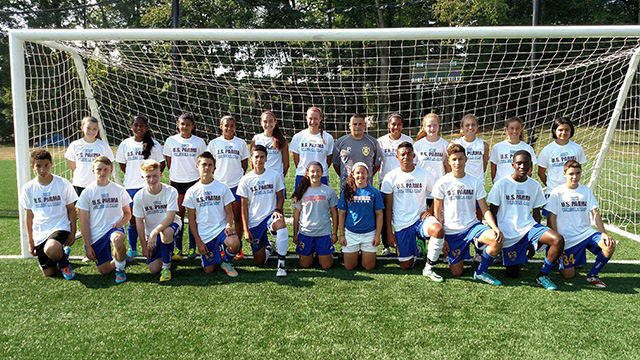 The second annual U.S. PARMA College I.D. Camp started Monday and is in full swing. Each day a different college coach comes in to work with the players on a specific field topic. Coach Heather Barclay of Queens College (D2) started things off with a session built around the ball skills of passing, receiving and finishing. Coach Dave Farmer of FDU-Madison (D3) worked on defending on Tuesday while Coach Katie Feehan of New Jersey City University (D3) will introduce possession in the middle third of the field Wednesday. Coach Jim Moore of Georgian Court (D2) wraps up the week Thursday with finishing.
At the end of each session the guest college coach holds a brief question and answer discussion with the players about college soccer and the recruiting process. We are grateful to each of these coaches for coming to work with our players, and we're excited to now have this camp as part of our U15-U18 program. U.S. PARMA president Phil Iuliano said, "Thanks to the players who were able to participate and thanks to the College Coaches for the work and instruction provided. The curriculum, exposure, insight, and discussions were top notch. Looking forward to hosting the camp again next year."
Congrats to our Liberta Team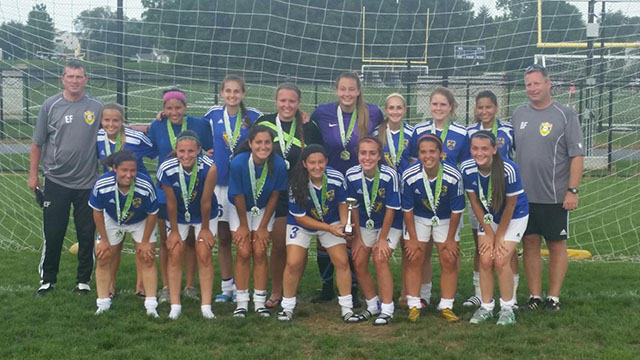 Closing out their PARMA youth careers ranked #1 in NJ, #5 in Region, #35 in Nation. Well done ladies! Good luck in your next journey (college). Come back and play next summer with our PARMA U23 Women's Team.
Congrats to the following teams for ending their season on a solid note.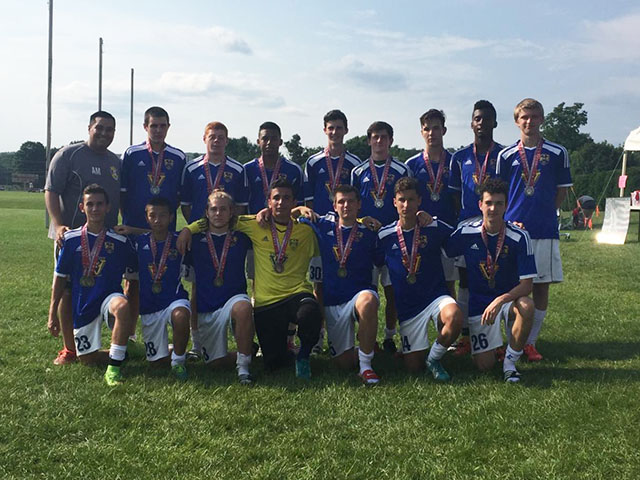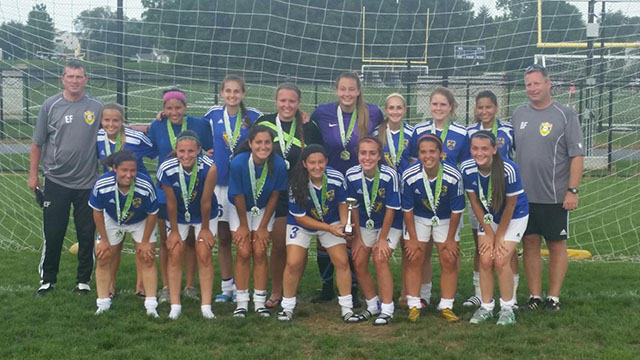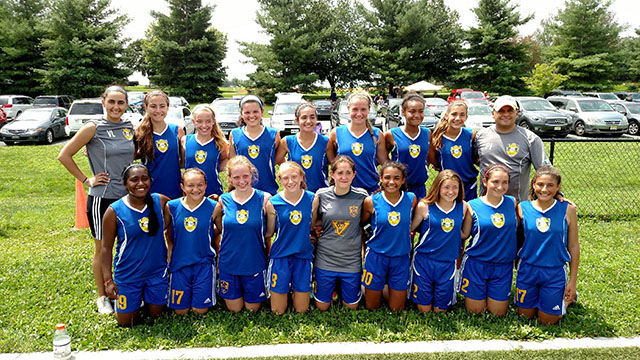 * U17B Forza - Pocono Cup Tournament Finalist.
* U18G Liberta - PA Classics Tournament Champions.
* U17G Tempesta - PA Classics Tournament Finalist (photo not available).
* U14G Vespe - PA Classics Tournament Finalist.
ARRIVED IN WEST VIRGINIA, MARSHALL UNIVERSITY.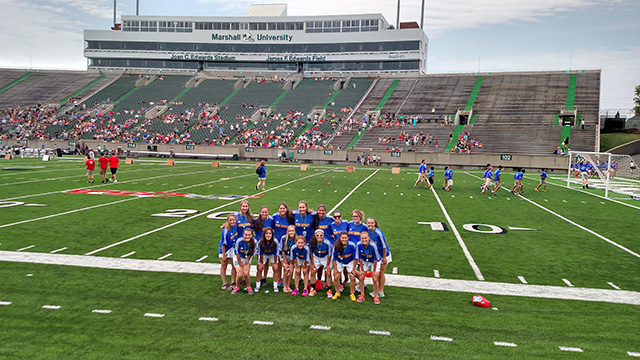 Good luck to our U18G Liberta Team, representing the State of New Jersey, competing in the Regional Finals taking place this weekend.
Michael J. Wielgus II Foundation Awards Scholarships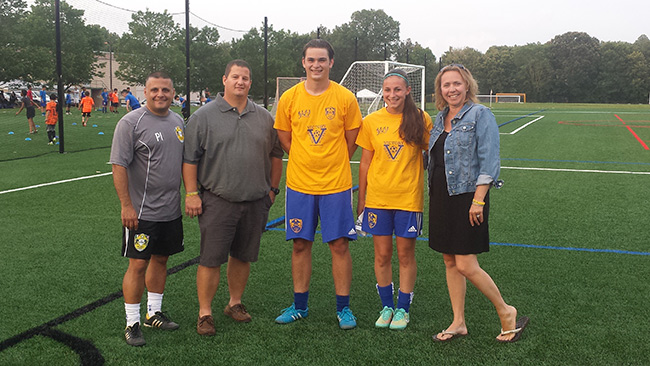 The Wielgus Family and the Michael J. Wielgus II Foundation are honored to award scholarships to U.S. PARMA players, who are graduating in the 2015 class. As many of you know, Michael lost his courageous battle and left us much too soon. Our lives will never be the same. As we struggle with living our lives without him, we search for ways to keep his memory alive. We thought about what meant the most to him and how he would want to be remembered. The U.S. PARMA family was something that Michael treasured greatly. Honoring him with these scholarships is something our family is proud of. This year's recipients of the MJW II scholarship are Ryan Connors (U18 Boys Cavaleri Team) and Amanda D'Alessandro (U18 Girls Liberta Team). Ryan and Amanda are both respected on the soccer field and in the classrooms. They have shown outstanding leadership qualities. Their teammates and coaches respect their abilities and are appreciative of the example that they set for others. Ryan and Amanda and the entire 2015 graduating class from U.S. PARMA, We HOPE you continue to strive for all your dreams and make a difference in the world.
Find COURAGE to become who you want to be.
Let your FAITH be bigger than any of your fears.
Congratulations to Amanda, Ryan and the entire 2015 graduating Class of U.S. PARMA.

Hope ~ Faith ~Courage
The Wielgus Family
~Live Like Mike~
Hope~Faith~Courage
My Son .... My Hero
Angel Wings Granted 3/28/13
~ Live Like Mike ~
CONGRATS TO U18G LIBERTA!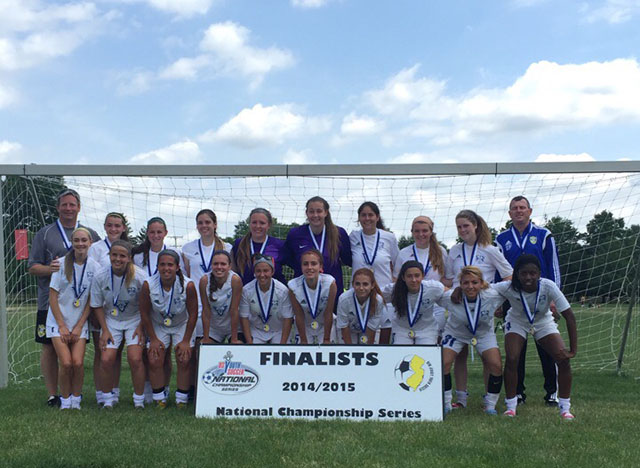 Congrats to our U18G Liberta Team for being Finalists in the NJYS State Cup National Championship Series. Team will represent the State of NJ in the Regional Finals that will take place in West Virginia.
HAIL TO THE STATE CHAMPIONS!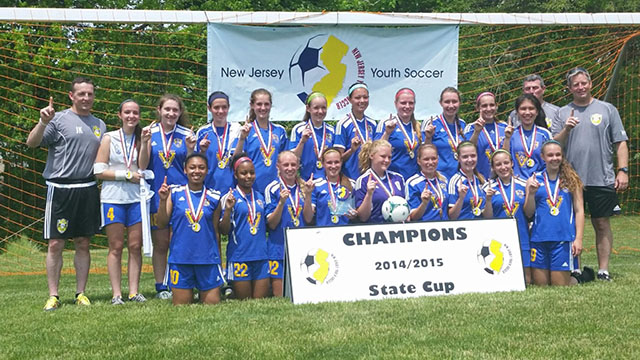 Congrats to our U17G Tempesta Team for capturing the NJYS State Cup.